Wilkinson WJN-05 6R
Chrome Wilkinson WJN05 EZ lock
*new stock due end of month*
sealed housing & mounting screw hole at 45 degrees.
The 1:19 gear ratio, combined with solid brass gear.
the EZ lock system refers to the two holes in the peg
Pull the string through one hole real tight, wrap 3/4 around the post,
 pull tight through the other hole.
Use the top hole first for the E, A and D, use the bottom hole first for the G, B and E.
for other colours and configurations contact me.
right - top, left bottom,
Recommend this product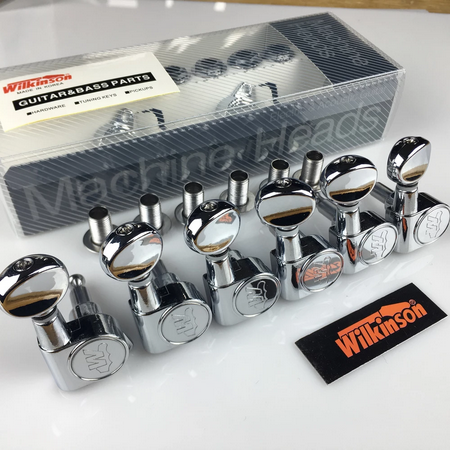 Wilkinson WJN-05 6R