Walnut Guitar Body Blanks
Walnut (Juglans nigra sg 0.55)
Extremely attractive and easy to work, it polishes up nice. Standard blanks may have small amounts of sapwood and very small knots as well as irregular grain, the premium blanks will be the few that stand out as much nicer than average and should be straighter grained, darker and with only the tiniest knots or bits of sapwood.
Two and three part body blanks will be left a bit wider to allow for trueing up of the glued edges, Two and three part blanks are sold unglued.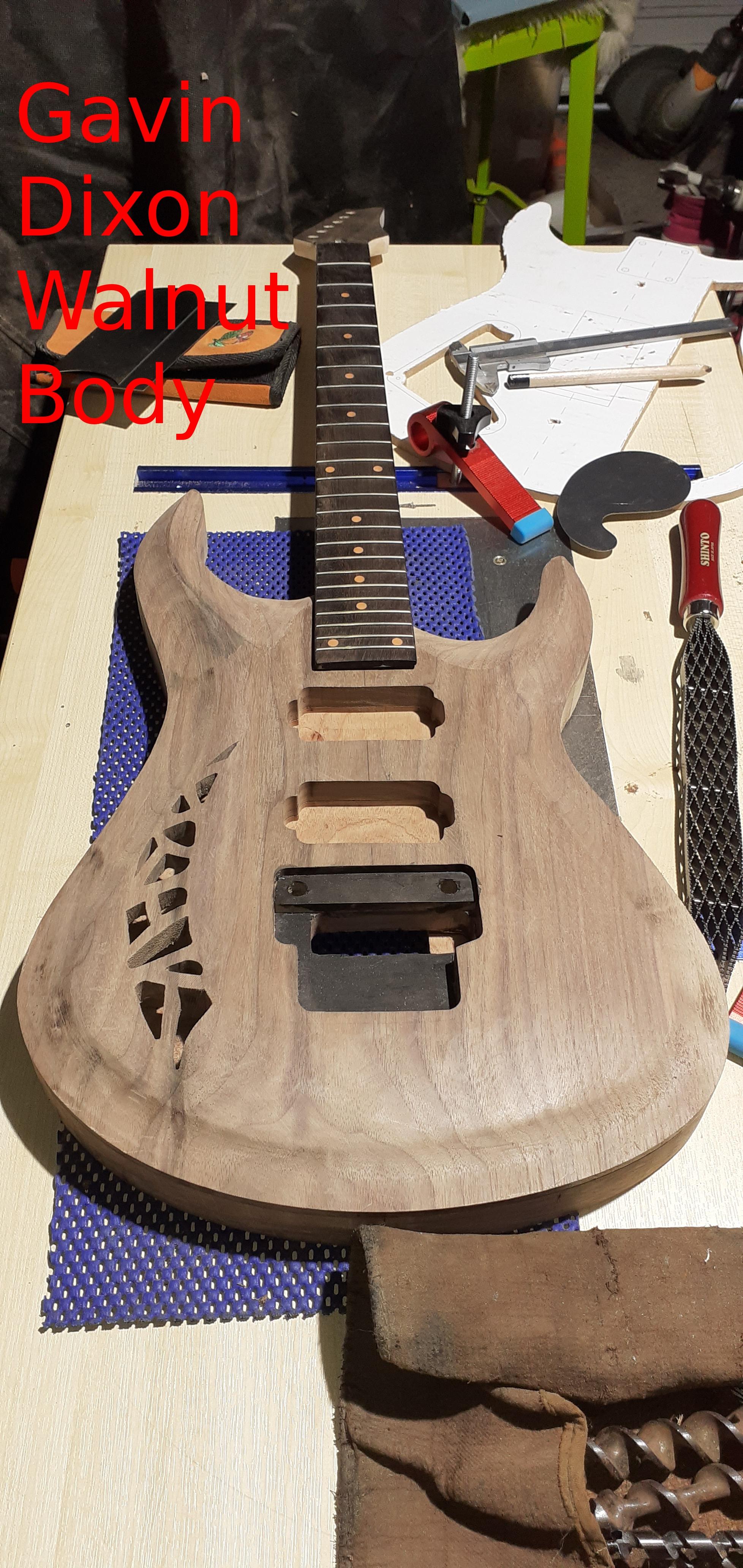 If you make a build with Walnut why not send me a photo, I'll use it here with credit to yourself.
Recommend this product
Walnut Guitar Body Blanks