Vietnamese Rosewood Fretboard
Vietnamese Rosewood
dalbergia oliveri
is a true rosewood growing all round south east asia
Imported by Mallinson Veneers in 1965. Too hard & heavy for the machines to slice. Left in their yard until I bought by English Timbers as Ching Chan in 1985. Planked by the local mill and stored for the next 30 years.
This wood is very dense and comes off the blade with a polished surface, with exposure it darkens to a deep burgendy and the figure becomes more pronounced. blanks are 75mm wide and minimum 7mm thick
Not suitable for export.
Recommend this product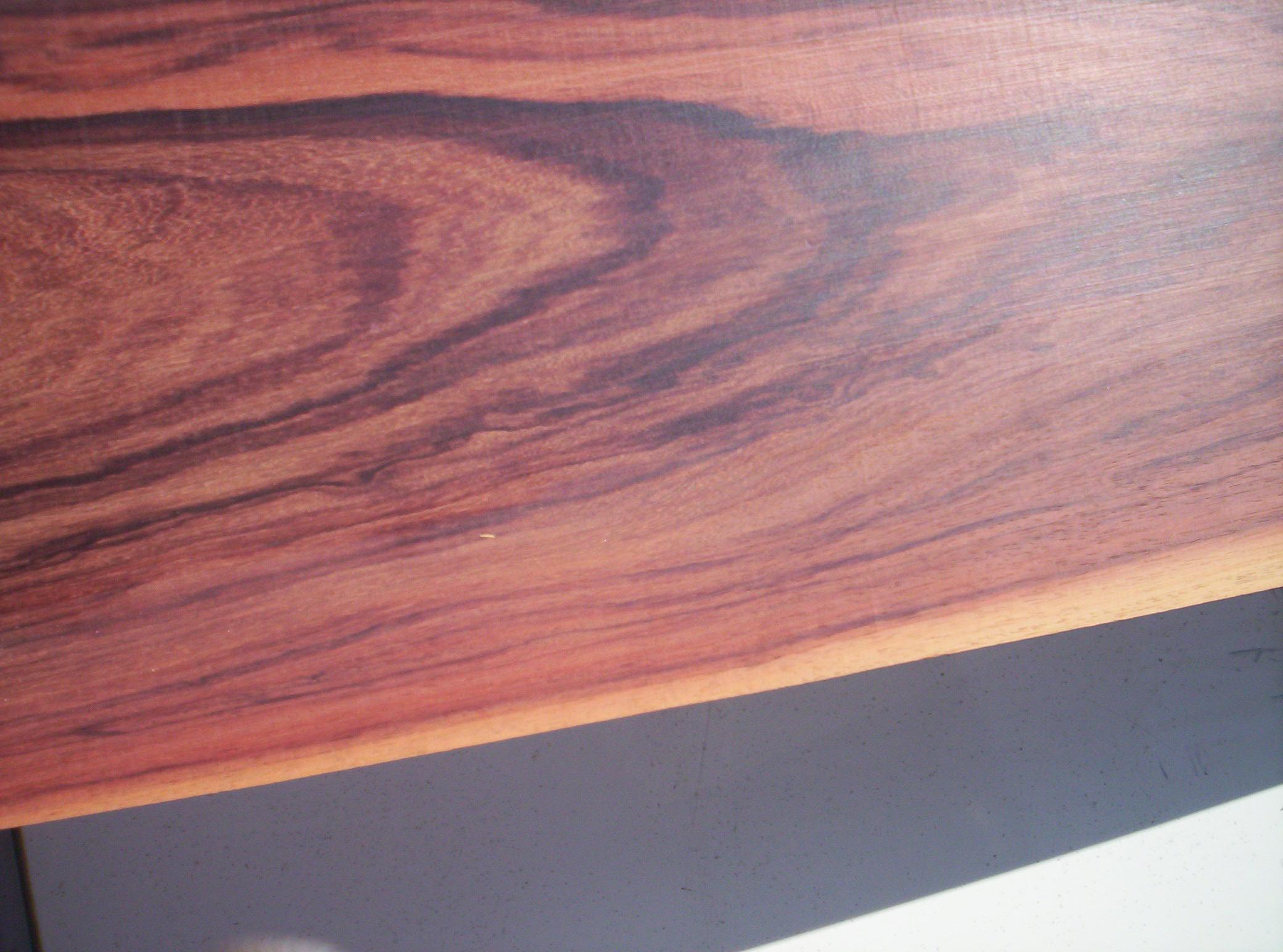 Vietnamese Rosewood Fretboard