soprano Hawaii ukulele Kits
soprano Hawaii ukulele Kits
beginners or kids Ukulele kit
everything in the picture to make a 21" 
Ukulele.
it's not Stradivarius but it is a fun starter set and 
should play when complete.
needs minimal tools, 
one kit arrived with a slight crack on the back of the body
it's sold cheaper as a slight second.
Comments
The machine heads look decent  
The nut bridge and saddle are moulded plastic and are ok 
The neck is basswood and is reasonably well machined although
it has picked up small dents in shipping
The fretboard is moulded plastic including the frets
The body is Basswood faced ply and will need filling and painting
 but sounds lovely when tapped.
Recommend this product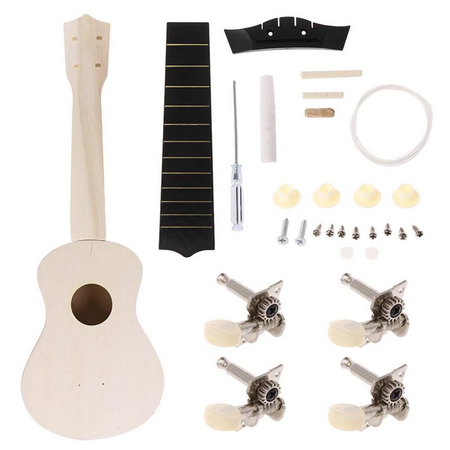 soprano Hawaii ukulele Kits