Sandalwood (Tamboti)
Tamboti
Spirostachys africana
Generally fairly straight grained, medium density and easy to work. It is a bit oily but not enough to make gluing a problem.
I find it easy to machine and it looks great when polished, I haven't noticed much of a colour change with age or exposure to light. Another of my favourites.
Size Guide:-  Blanks are about 9mm thick and 70-75mm wide and come in two lengths.
The blanks marked best are simply any that stood out as particularly attractive when being processed, it is not a quality distinction.
The blanks have been dressed both faces, the ends are waxed.
below is an image of some unusual blanks that arrived recently, they should make nice fretboards and are listed as 550mm character.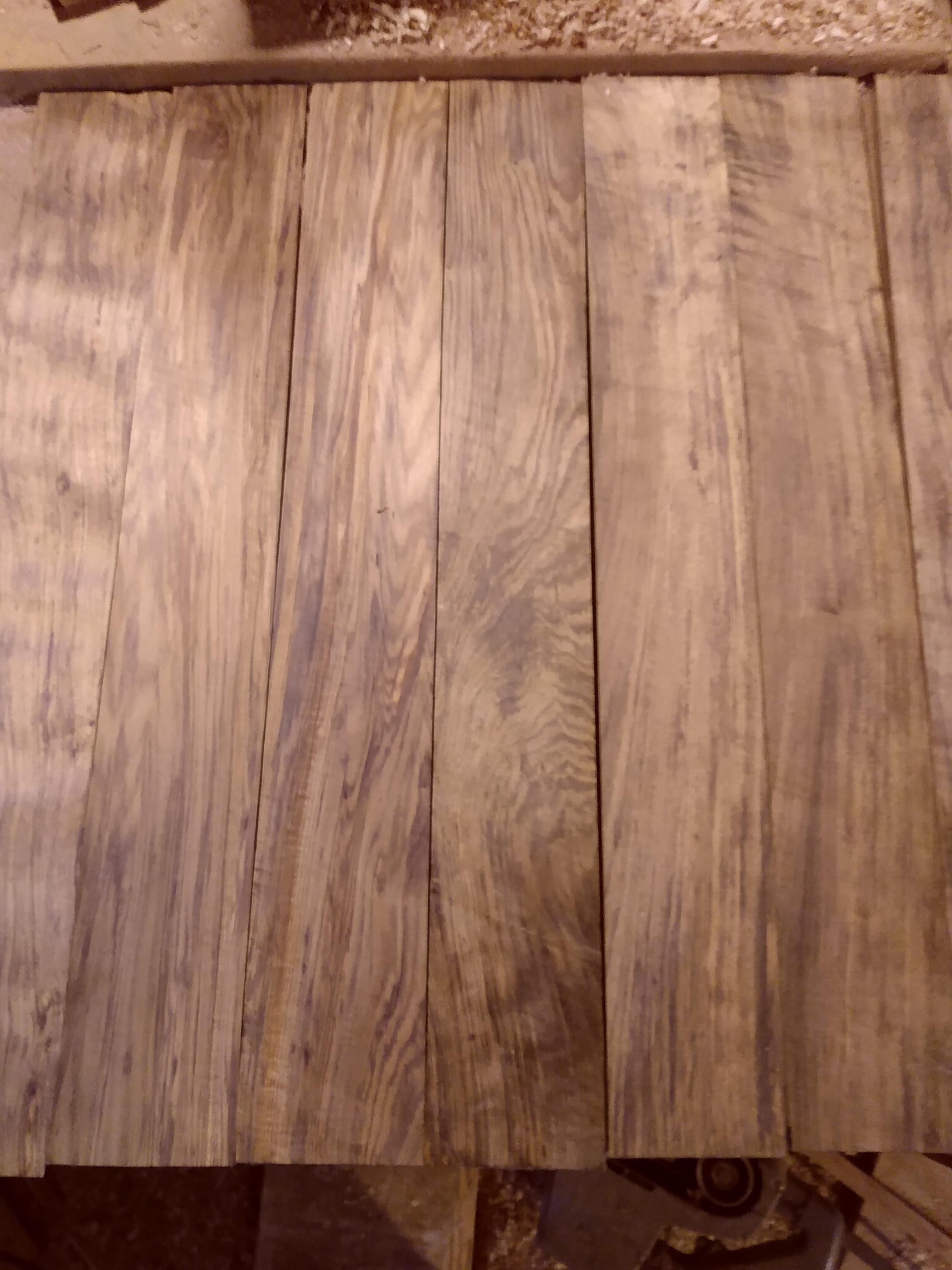 Recommend this product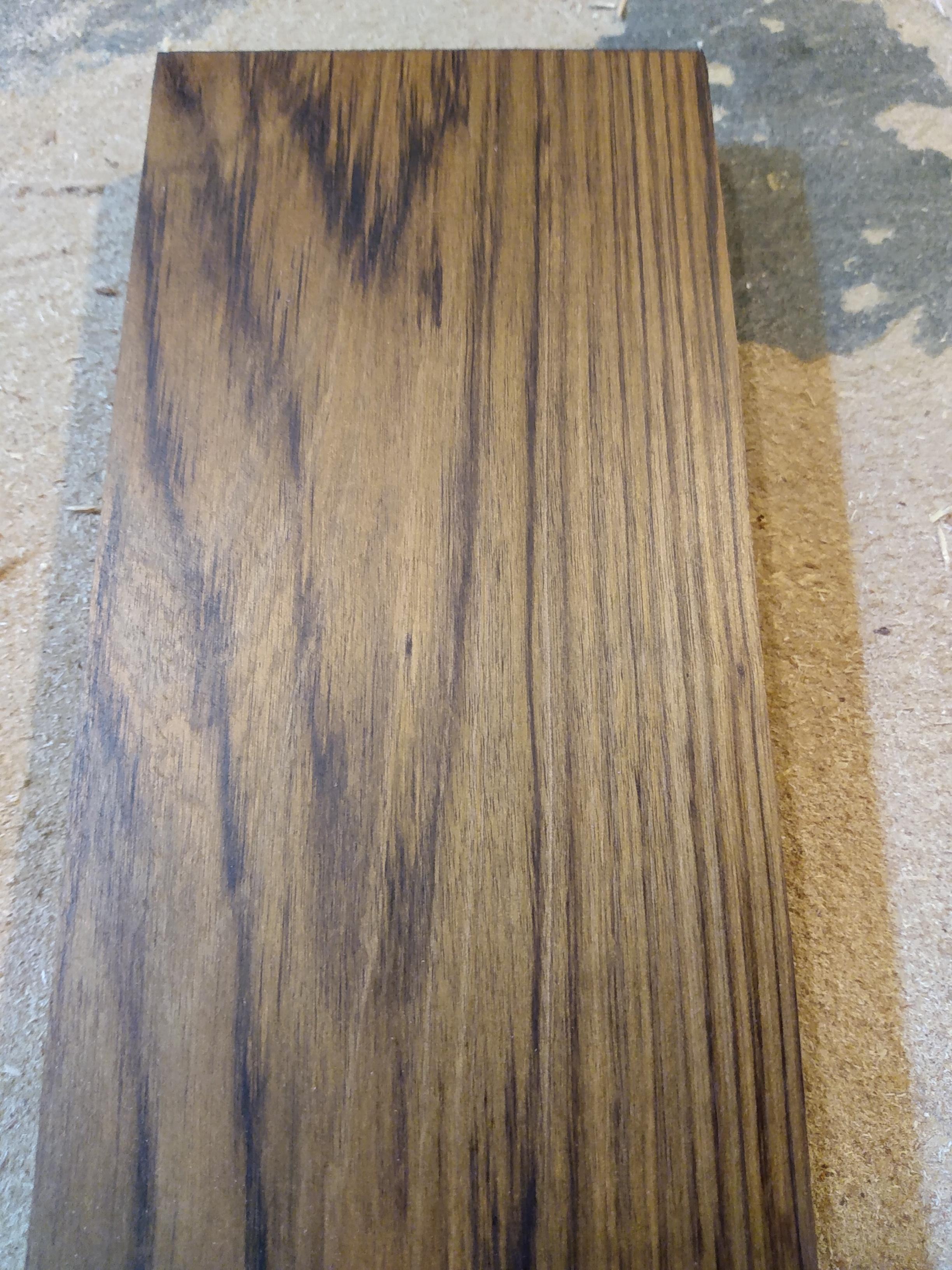 Sandalwood (Tamboti)