Mahogany (Sipo) Neck Blank
Entandrophragma utile  s,g, 0.63 Stability T/R 1.4
sold plained to size.
Attractive stable and easily machinable, this West African Mahogany 
is ideal for guitar necks, a straight to slightly waving grain and almost completely flawless.
Available flat /rift cut or
 Quartersawn and sometimes with mild ribbon figure banding. 
Glues easily and finishes well.
where marked as having slight figure it is slight but 
nice and is definitely recommended.
anything marked as second will have flaws outwith the finished neck.

Recommend this product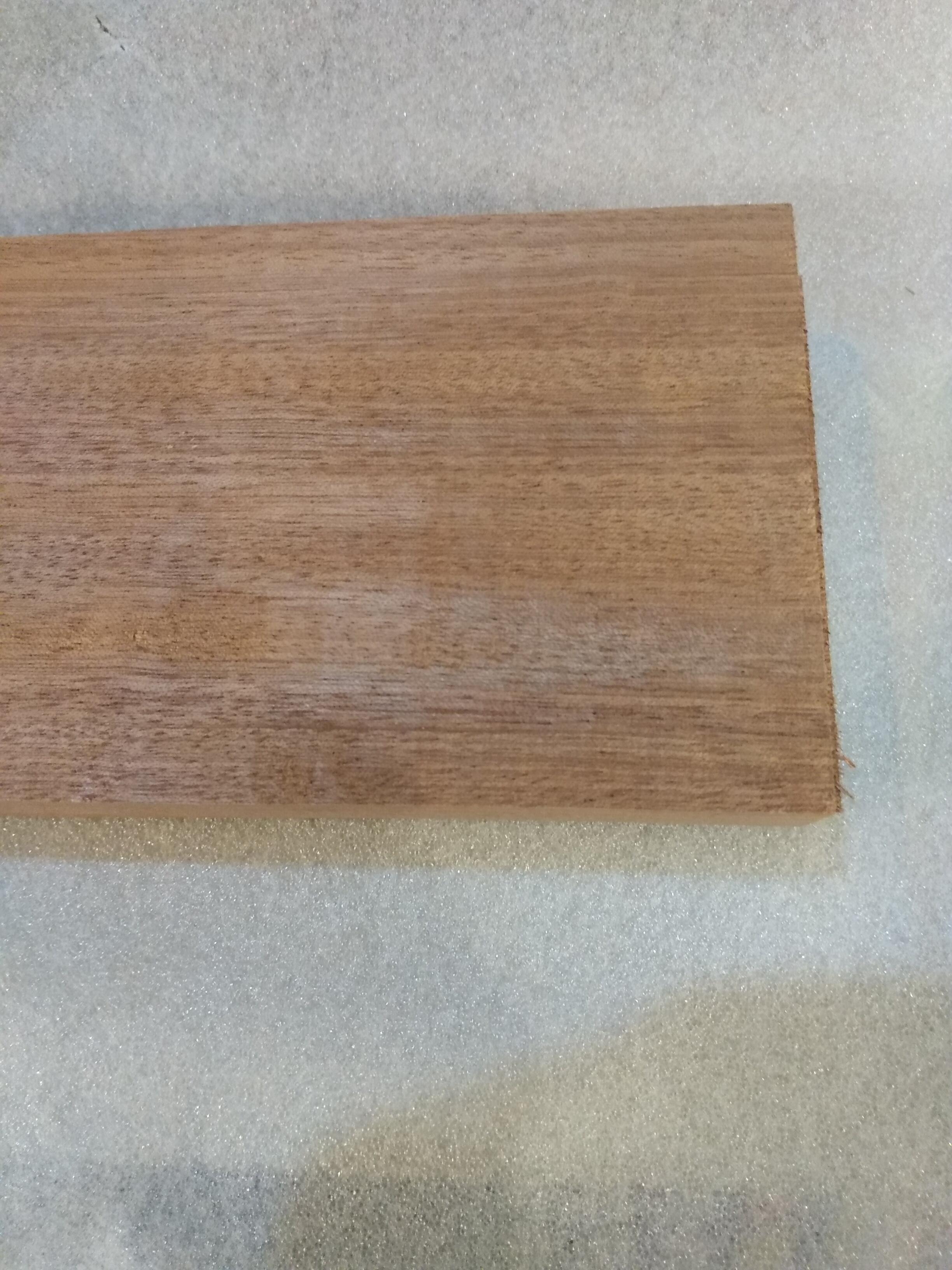 Mahogany (Sipo) Neck Blank