Pickup spring tubing
3mm hole, 6mm OD about 12mm long
accurately machined square ends.
use to replace the springs on Humbucker height adjusting screws
avoid any buzz or rattle from the springs
sold in pairs.
Used on some vintage fenders this is a nice upgrade
on the standard springs.
500mm lengths, a good option for the busy shop.
red  arriving soon, fancy colour matching your paint finish, get in touch.
Recommend this product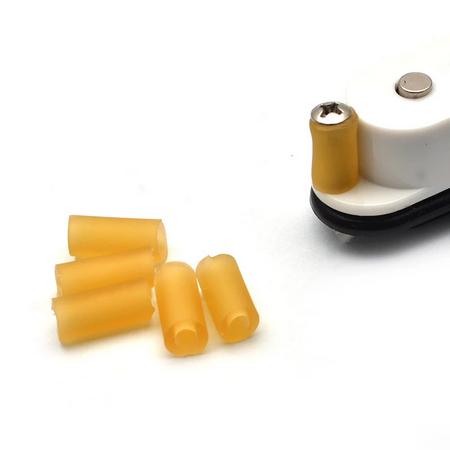 Pickup spring tubing