Quality 4 core shielded cable
4 core 28 AWG shielded cable
tinned copper conductor 300V rated
PVC insulation.  White, black yellow and red inners.
reduce unwanted noise with shielded cable, 
The shielding is tinned copper wire ( not foil )
this is important as it allows you to use the shielding to connect all your 
shielding to ground if required
sold in 50cm lengths
sold as the length ordered
buy 3 get one piece 1.5m long.
Recommend this product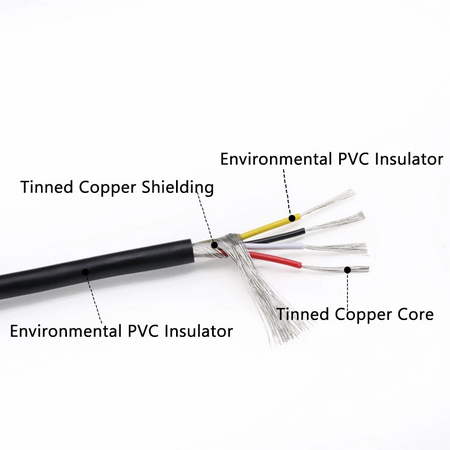 Quality 4 core shielded cable