Luthiers Inlay and nut slotting Saw
Adjustable jewellers saw
comes with five general purpose twisted blades and 10 fine cutting blades.
adjustable length and blade clamps for holding virtually any length and type 
of blade.
Inlay blades - pack of 12 toothed blades, 0.24mm wide by 0.48mm deep and 130mm long
these very fine blades are ideal for cutting inlays or other very fine shaped cuts.
Nut slotting blades are electroplated diamond coated wire, very hard and will cut 
bone, stone, metal, jewels etc, 130mm long 2 each of 0.26mm, 0.37mm, 0.45mm and 1mm diameter.
can be used free hand,
Recommend this product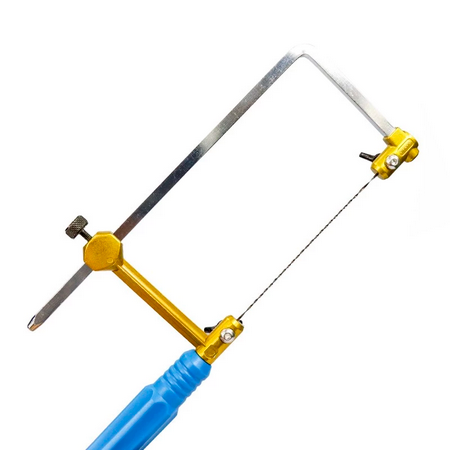 Luthiers Inlay and nut slotting Saw