Neck tight fixings with fitting kit.
Set of four inserts and fittings with fitting kit
fittings are either 4mm or 5mm diameter
and either 40mm or 45mm long.
the fixing nuts have a bolt thread to the inside and a wood thread outer
they are inserted with an allen key.
bolts are available as 
304 Stainless steel Countersunk raised philips head,
304 stainless steel round head allen key,
 gold coloured solid brass countersunk raised head slotted.
Black japanned countersunk flat head Allen drive
The fitting kit includes brad and spur drill bits for drilling the insert and for the bolt.
and the allen keys to install the insert and where required the bolt.
option to add the Chrome neck plate.
Recommend this product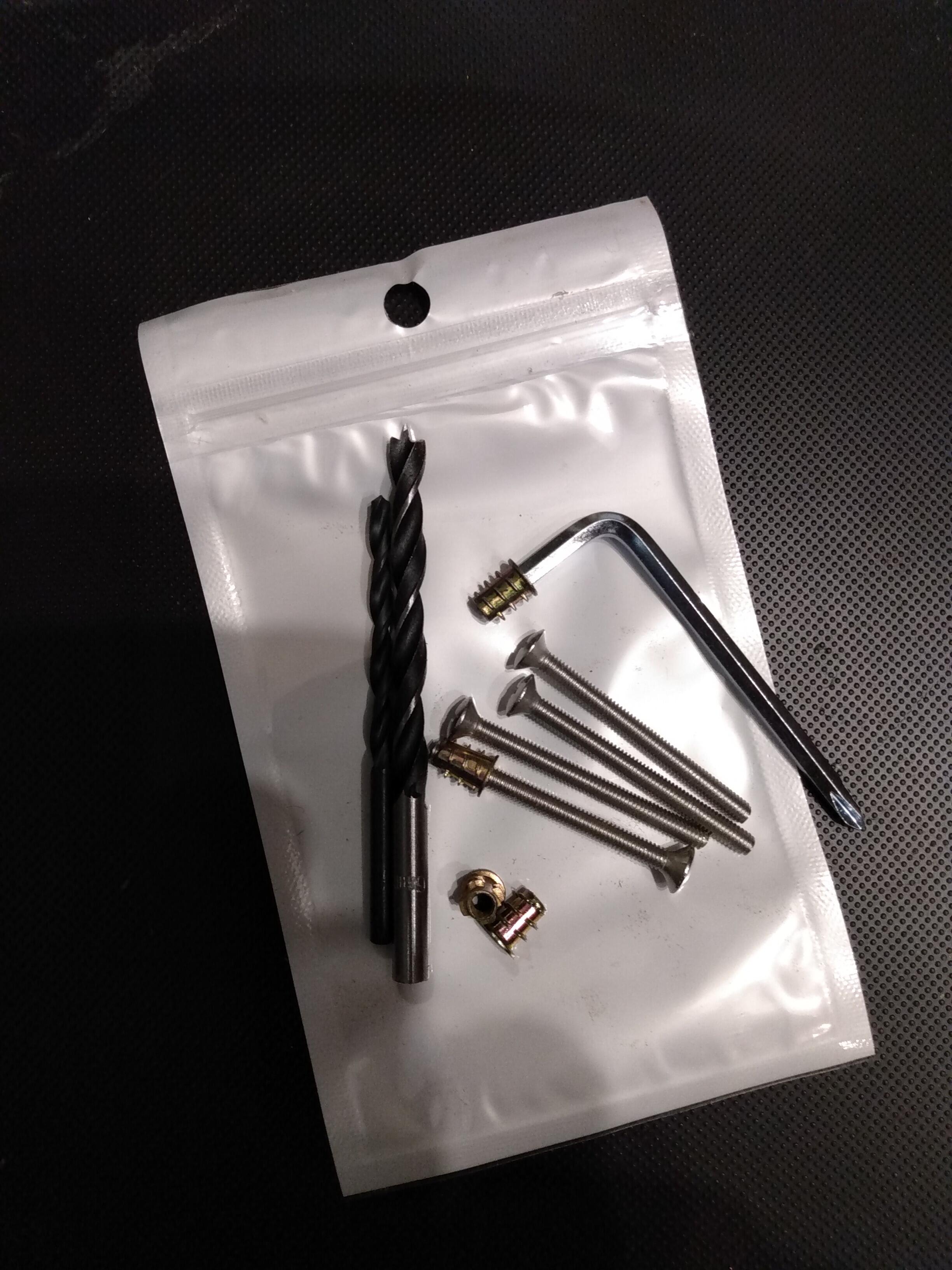 Neck tight fixings with fitting kit.