Milk Pear .
 Inhambanella henriquezii 
Not far off Bubinga in appearance this wood has a reddish/pinkish hue and the growth lines are irregular widths.
This is a very dense timber and very close grained, it works cleanly with minimum tear out but it is so hard that it does need sharp cutters. Should get up to shine, and be very hard wearing, I'm not sure this would absorb much oil as it's so close grained but is guaranteed to come up bright whatever you do. Also sometimes called Rock Ironwood for obvious reasons.
Recommend this product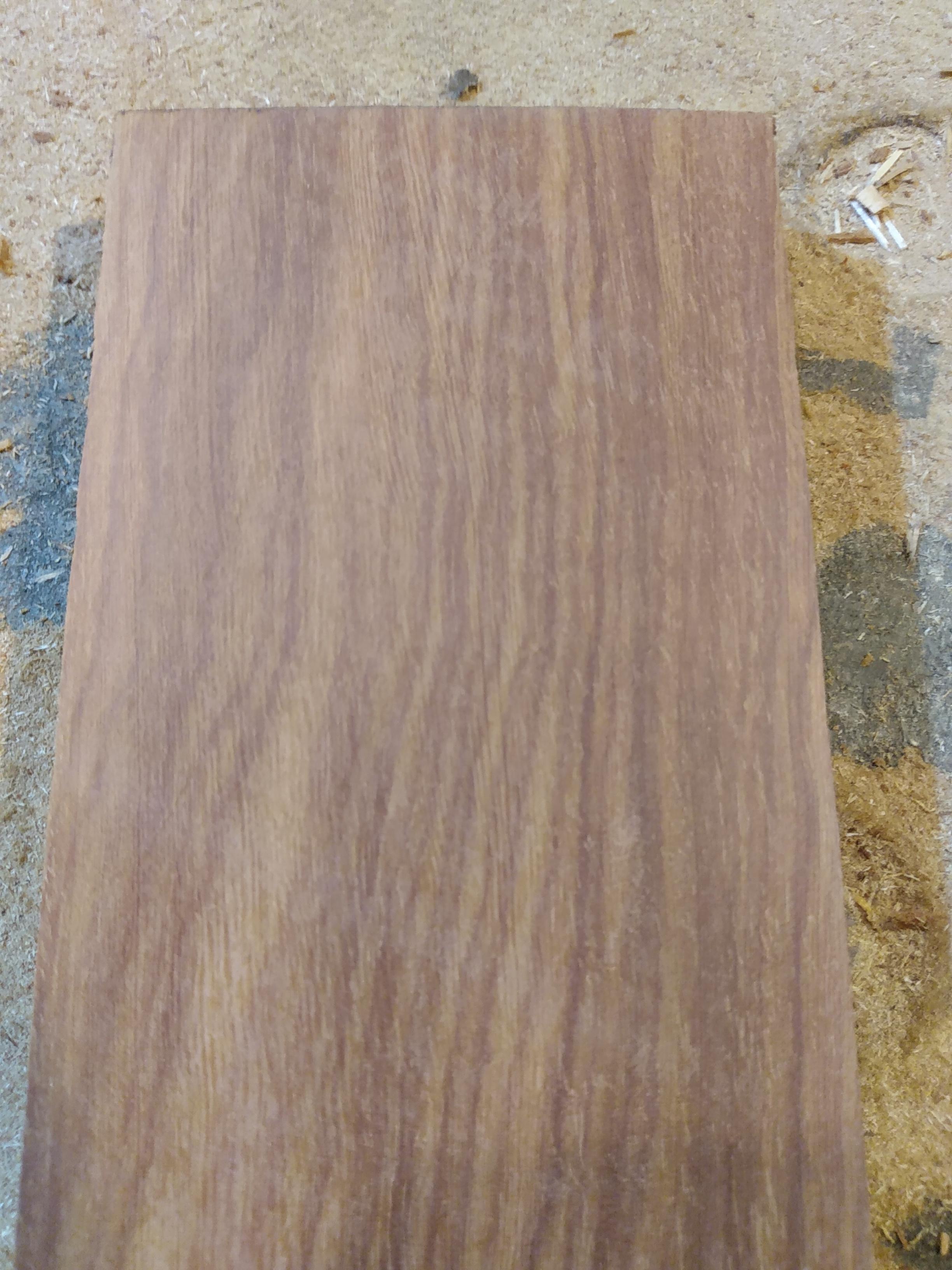 Milk Pear .