Glow in the dark markers
A collection of glow in the dark items
to give your guitar a bit of originality
varying degrees of luminosity in these items
Side dot markers are 1.8mm diameter and ship with a drill bit.
sold in 500mm lengths. 
 Glass vials containing luminous material
made as an affordable alternative to tritium
these are not tritium and need charged up with light 
 but are much brighter than the above dot markers
these 1.5mm by 6mm side dot markers are
made of a sealed glass vial 
these are white but glow 
either blue green red or white
do not open, glue in as is.
for colour options see the photo's
sold in twelves
ships with 1.6mm drill bit
Fretboard inlay markers
sold in tens with a choice of 4mm 5mm or 6mm
nice and bright
Guitar picks 
Glow in the dark plectrums, sold singly
free 1.6mm drill bit with 9 or more
Paint
Glow in the dark Acrylic paint. Waterproof 100ml
Luminous tape, use to mark pedals etc.
Recommend this product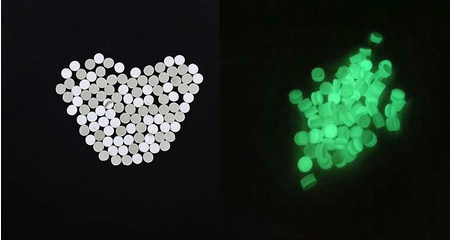 Glow in the dark markers