Lemon Oil String Oil
50ml of lemon oil plus cloth
Lemon Essential Oil is a natural cleaner that removes dirt, and buildup from stringed instruments and other musical instruments.
apply evenly to the strings and let for a few minutes, then wipe off the excess oil with a clean cloth.
Guitar String Cleaner and Lubricant prevents oxidation and rust and can be used to lubricate strings.
 reduces the noise produced when playing.


Recommend this product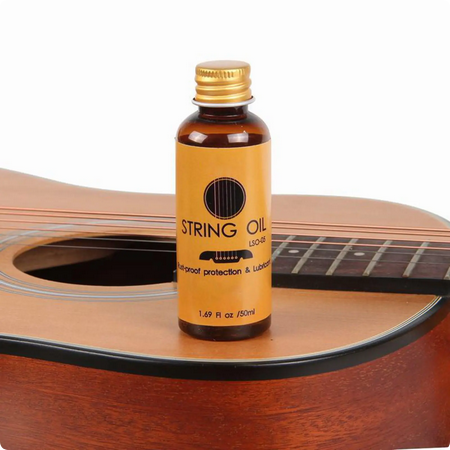 Lemon Oil String Oil