Black Ivory
Known as either Leadwood or Black Ivory
Combretum Imberbe
Grown on an ethically based concession in North West Mozambique
Dark African wood, very dense very hard it darkens with age and when finished will be very similar to Ebony, hard to work but only because it is so hard, the grain isn't problematic.
Currently proving very popular despite the lack of name recognition, I'm hoping for a photo of it used in a finished guitar quite soon but the feedback is good and I do recommend it.
The sawmill these come from is in the process of restoring the areas forest and replanting, however Leadwood is abundant in southern Africa and is commonly used as firewood. So no worries on that score.
Those marked Best aren't higher quality, it's just the ones that stand out as the nicest when I'm machining them the difference isn't huge so don't be put off the standard ones.
Recommend this product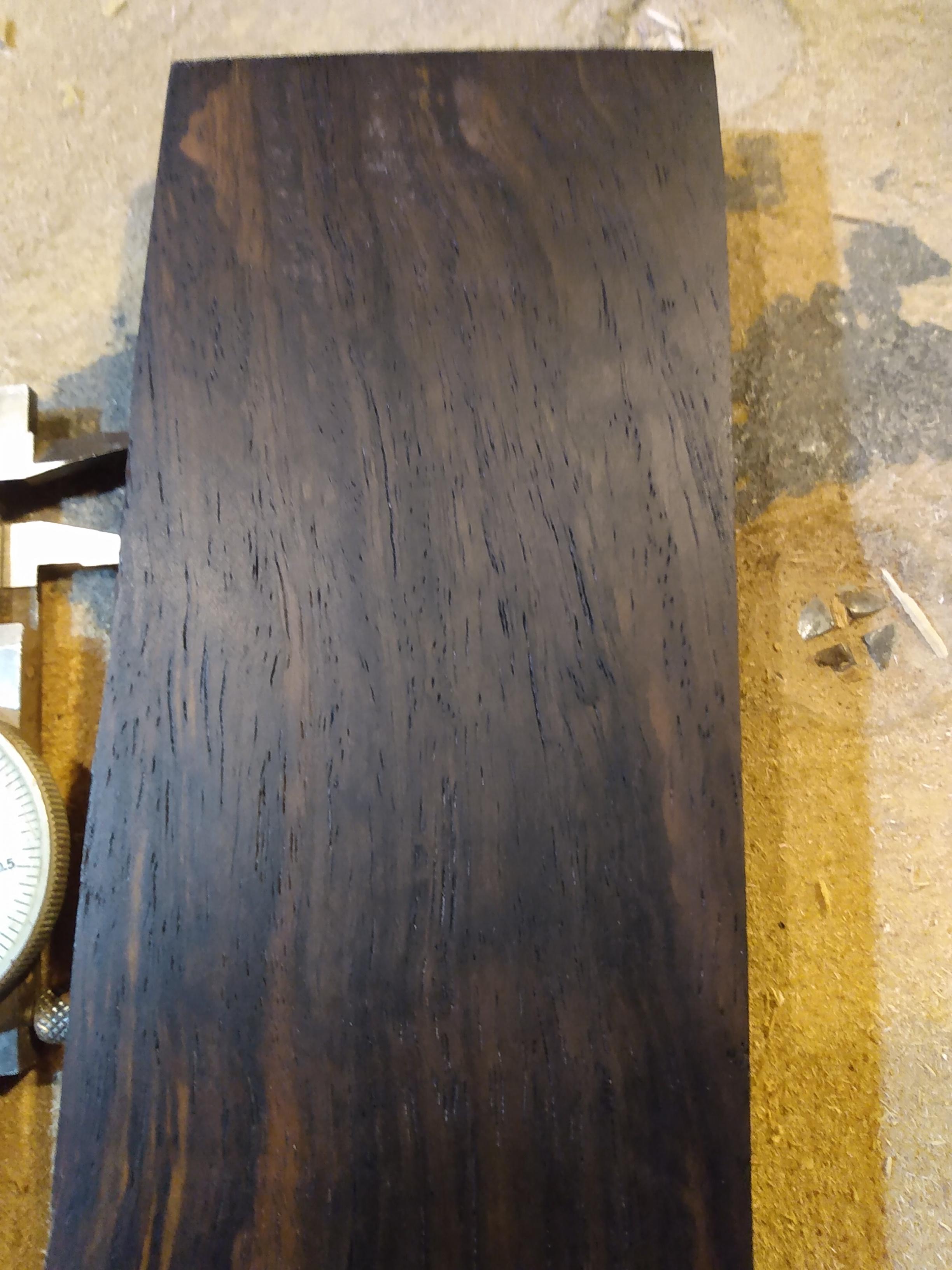 Black Ivory