Non Shielded Guitar Hookup Wire
Multi strand  tinned copper  cable PVC insulated
Color: White, black, red, green, blue, yellow, purple, brown
PVC insulation, Tinned copper conductor
Temperature Range:-30℃ to 80℃
Rated voltage: 300V
Passes UL VW-1 & CSA FT1 vertical flame test.
RoHS compliant
26AWG is more tham adequate for the current requirements
step up to the 22AWG if you want a heavier cable for durability and ease of soldering.
AWG 22   diameter 0.644mm - area 0.326mm2 - resistance 53Mohm/m - amps 7A
AWG 26   diameter 0.405mm - area 0.129mm2 - resistance 41Mohm/m - amps 2.2A
check out the colour matched heat shrink tube ans diy shielding powder
for extra build style.
Recommend this product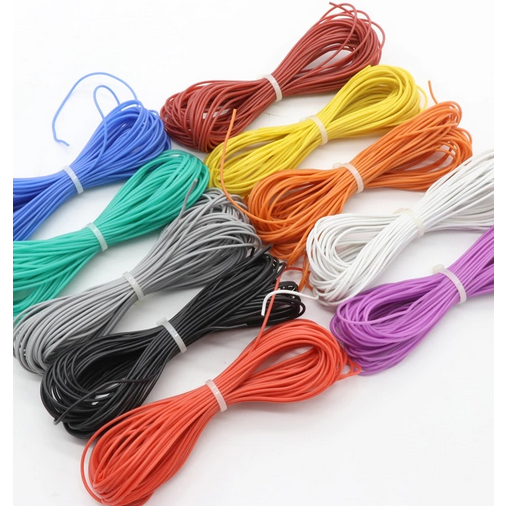 Non Shielded Guitar Hookup Wire