Dowel hole drilling locator jig
Milled aluminium jig for accurate vertical hole drilling in boards
finds the centre of the board and guides the drill bit for vertical]
alignment.
 complete with 6mm, 8mm and 10mm drill bits, bushes and depth stops,
the edge of the tool is stepped to allow scribing of lines
parallel to the edge, with eight different steps in imperial.
remove the pins to use on a flat surface as a guide for vertical hole drilling.
Recommend this product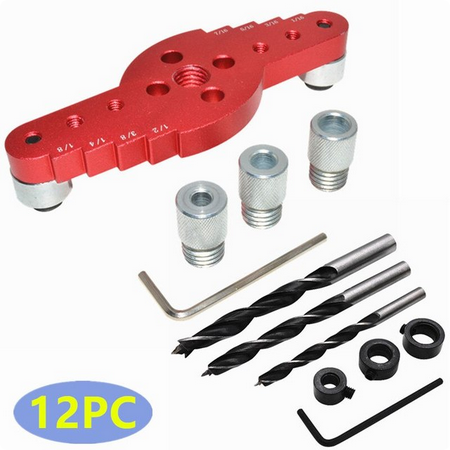 Dowel hole drilling locator jig