Diamond Sharpening Stone
Diamond stone on plastic backing
suitable for sharpening honing and
fret leveling.
75 by 170mm by 5mm thick.
the base holds the sharpening stone and has a thick leather stropping
piece bonded to the base,
the polishing paste is 30mm by 30mm by 20mm
sharpening angle guide clips onto knife back and 
gives a 15 degree angle depending on blade width.
strop with paste 2 pc set is compatible with the knife
sharpening systems.
Recommend this product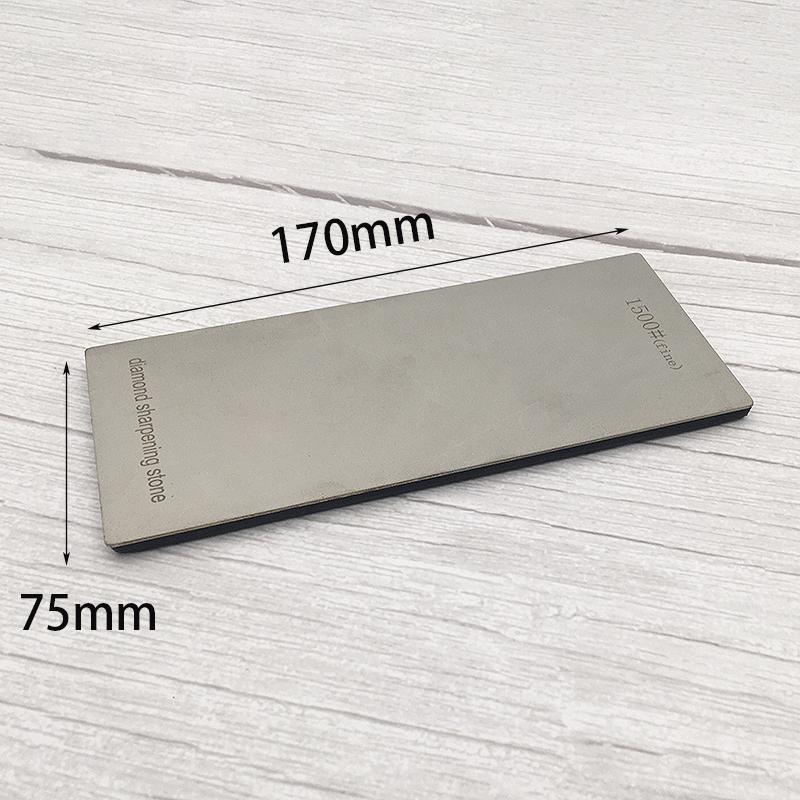 Diamond Sharpening Stone