UFO Fretting Hammer
Top quality fretting hammer
Rubber handle, stainless steel head
four replaceable striking face
domed steel, flat steel, Brass and Nylon.
Nice balance with weight mostly in head bur swings well.
220g 220mm
217g with brass face
187g with nylon face
214g with steel face
Fretting must be more fun with this bad boy
and swap out the steel face and you can
hammer in some picture hooks.
Recommend this product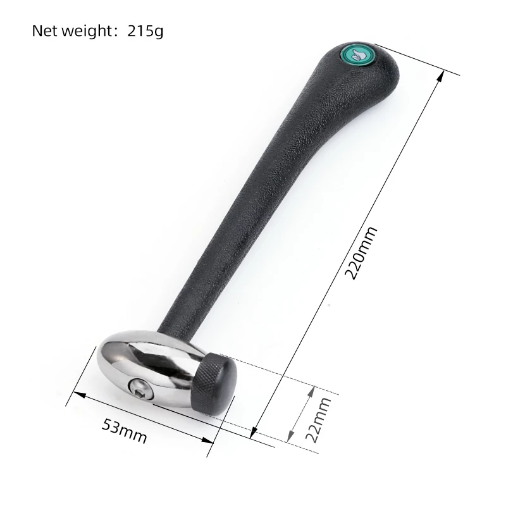 UFO Fretting Hammer