Countersink Drill Bits
Hardened steel 90 degree countersink bit
1/4 quick change shank for use in drill or holder
three sizes or set of three
for wood plastic and soft metal.
3 piece snail bit set 6mm 9mm 15mm
Snail bits have a much larger bearing surface 
giving a smoother cut with less chatter on woods where the grain catches 
in the multi blade type, with hex shank for use in drills or drivers, 
for soft and hard wood and plastic and metal.
The titanium coated snail bits are coated for extra wear resistance.
Recommend this product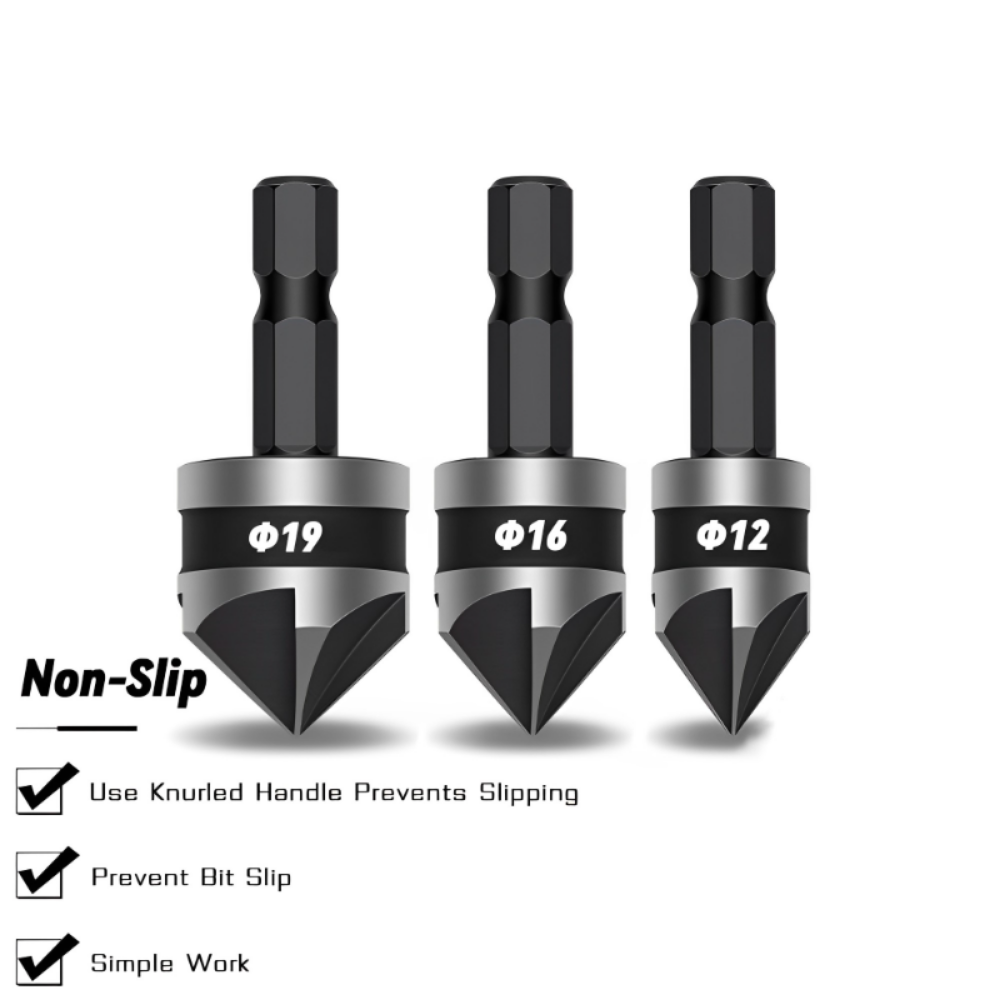 Countersink Drill Bits