Buginga Fretboard Blanks
Bubinga
extremely dense but workable wood from tropical Africa.
available quarter sawn, which shows the growth rings running up the board.
And flat sawn with the irregular figuring. Rift sawn has the grain running diagonally across
the blank and is hard to tell from Quarter.
70mm and wider and about 9mm thick, dressed both sides.
Recommend this product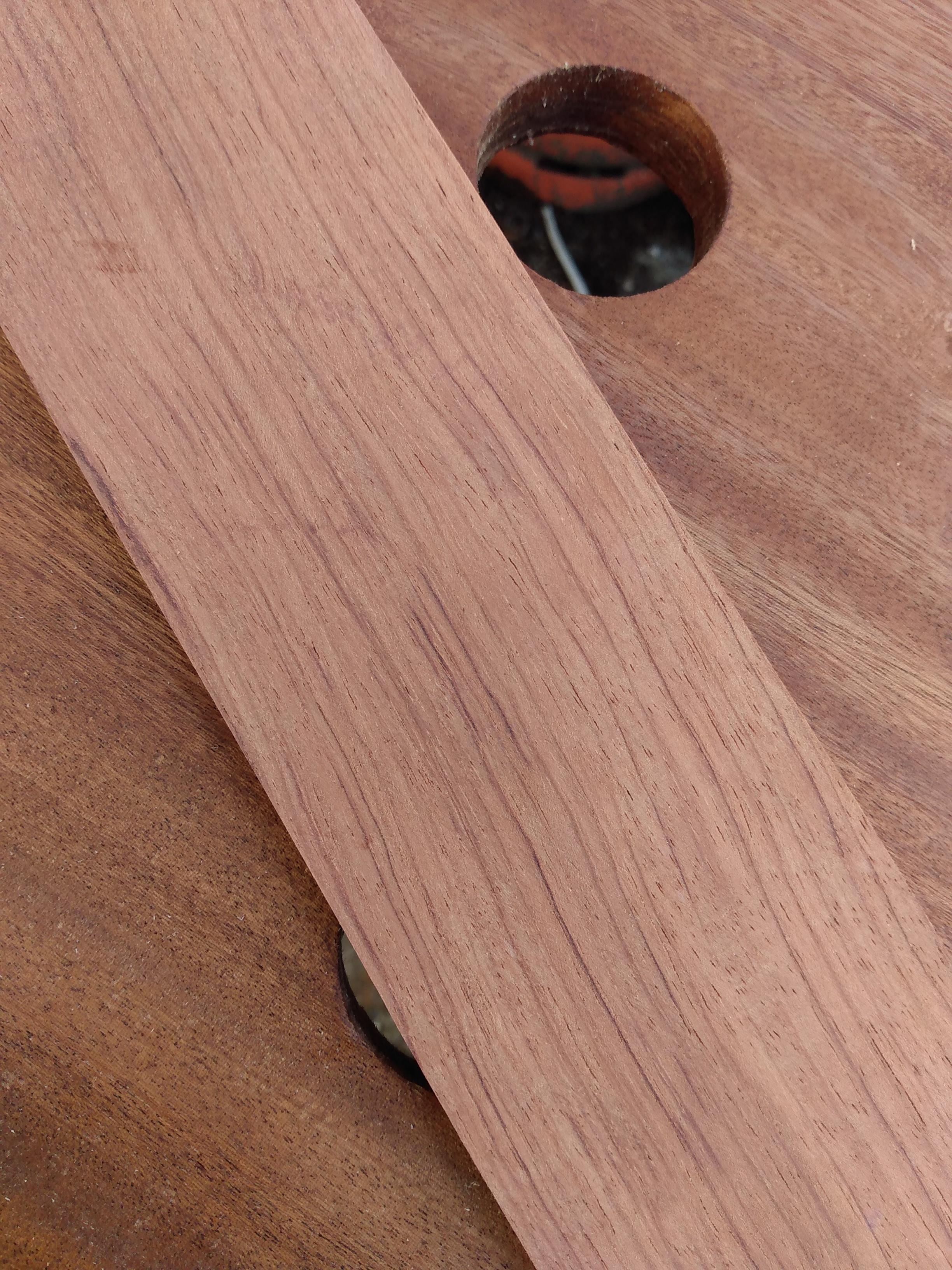 Buginga Fretboard Blanks