Ash Body Blanks
American White Ash 
fraxinus americana s.g. 0.62  hardness 5.8KN  T/R ratio 1.6  North East U.S.A.

American White Ash off white in colour with a very pronounced ring porous nature, this means that the pores are large and obvious and all occur at the same point in the annual growth cycle, giving it its very distinct look and also making it easy to stain and good for two colour stain effects.
 It is prone to patches of dark colour which don't make it into these blanks but can be attractive and is sold as Olive Ash because of it's similarity to Olivewood. When is is particularly light in weight it is sold as Swamp Ash but again it is an example rather than a variety Ash for sale in the UK is almost always American White, and unless the blank is less than 4kg it's not Swamp Ash, for an additional £20 I'll score out Ash and write Swamp Ash on the label, Generally easy to work and stains and finishes well. I'm finding this hard to get in guitar quality so stocks are very limited.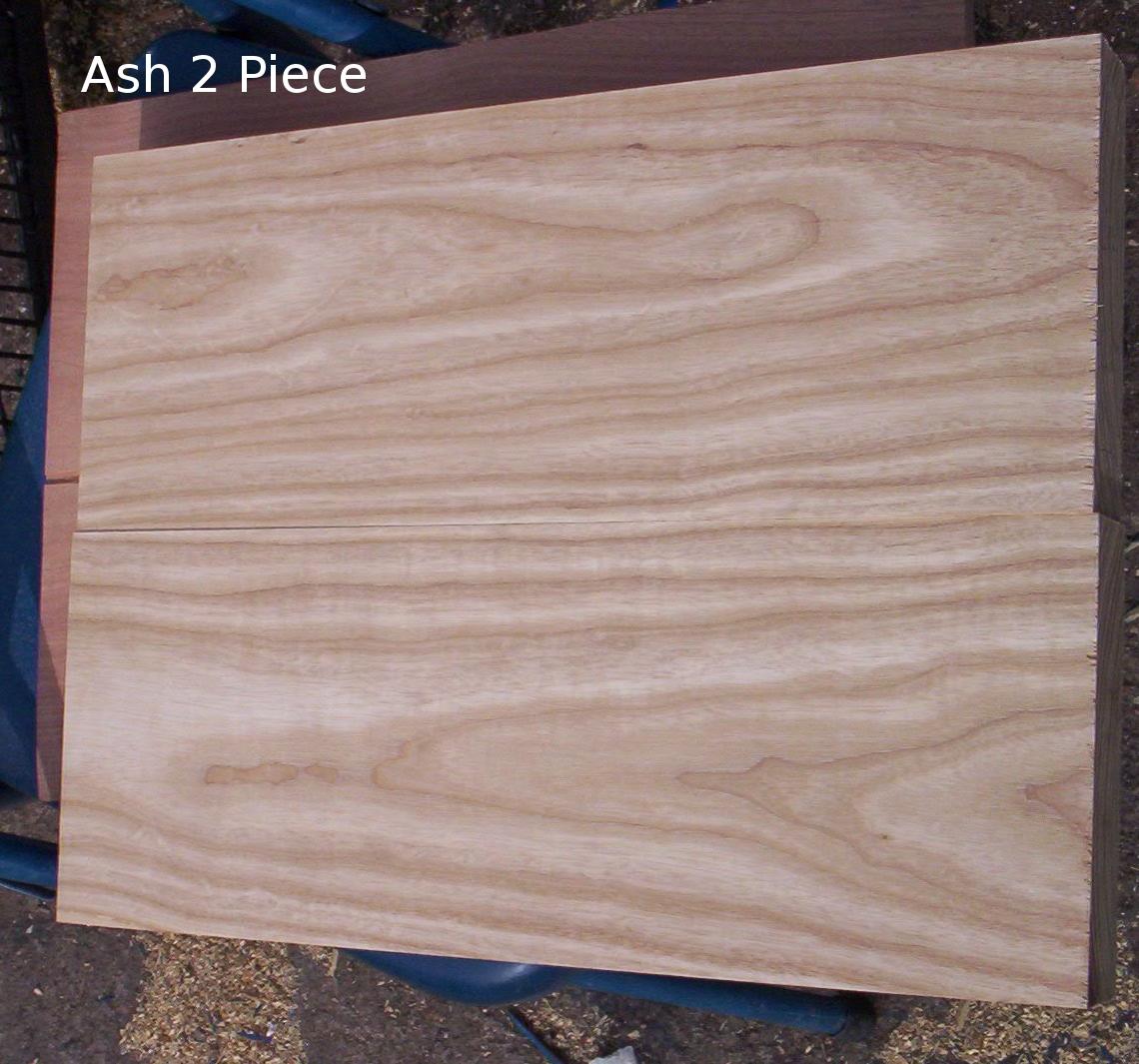 Good quality blanks, dressed to thickness with the edges needing finished for jointing and glueing.
Blanks described as premium will those which really stand out for their brightness, and are quite special, however if you are using a stain this will be lost and the standard ones may be a better option
Recommend this product
Ash Body Blanks