4pcs Guitar Notched Radius Gauges
   Material: Stainless Steel
   Notched radius gauges work with strings on!
   This  is handy when you want to check a fingerboard without taking the strings off.
   The set includes closely-spaced string notches for use near the nut, and wider spacing for use near the body (great for compound radius fingerboards).
   Set of 4, including narrow notches type and wide notches type, each type comes in all popular fingerboard radii- (7.25", 9.5", 10", 12", 14", 15", 16" and 20")
Precision laser-cut from .024"(0.6mm) stainless steel with each being etched with the radius and "NARROW" or "WIDE".
there are also some mislabelled in the factory
the etching is swapped about and the correct sizes are marked on stickers
these are sold half price.
Recommend this product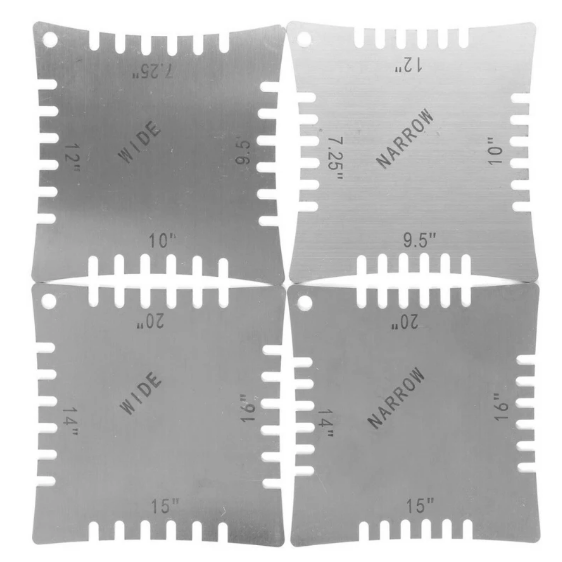 4pcs Guitar Notched Radius Gauges